Experience Healing
Experience the Revolution in Healing with Camarata Chiropractic
Are you tired of chronic pain and discomfort? Do you yearn for a solution that truly works? Camarata Chiropractic, a faith-driven and results-proven practice, is here to transform your life with SoftWave Tissue Regeneration Technologies (TRT). Based in Rochester, NY, we are committed to helping you reclaim your health and vitality.
SoftWave TRT: A Breakthrough in Regenerative Medicine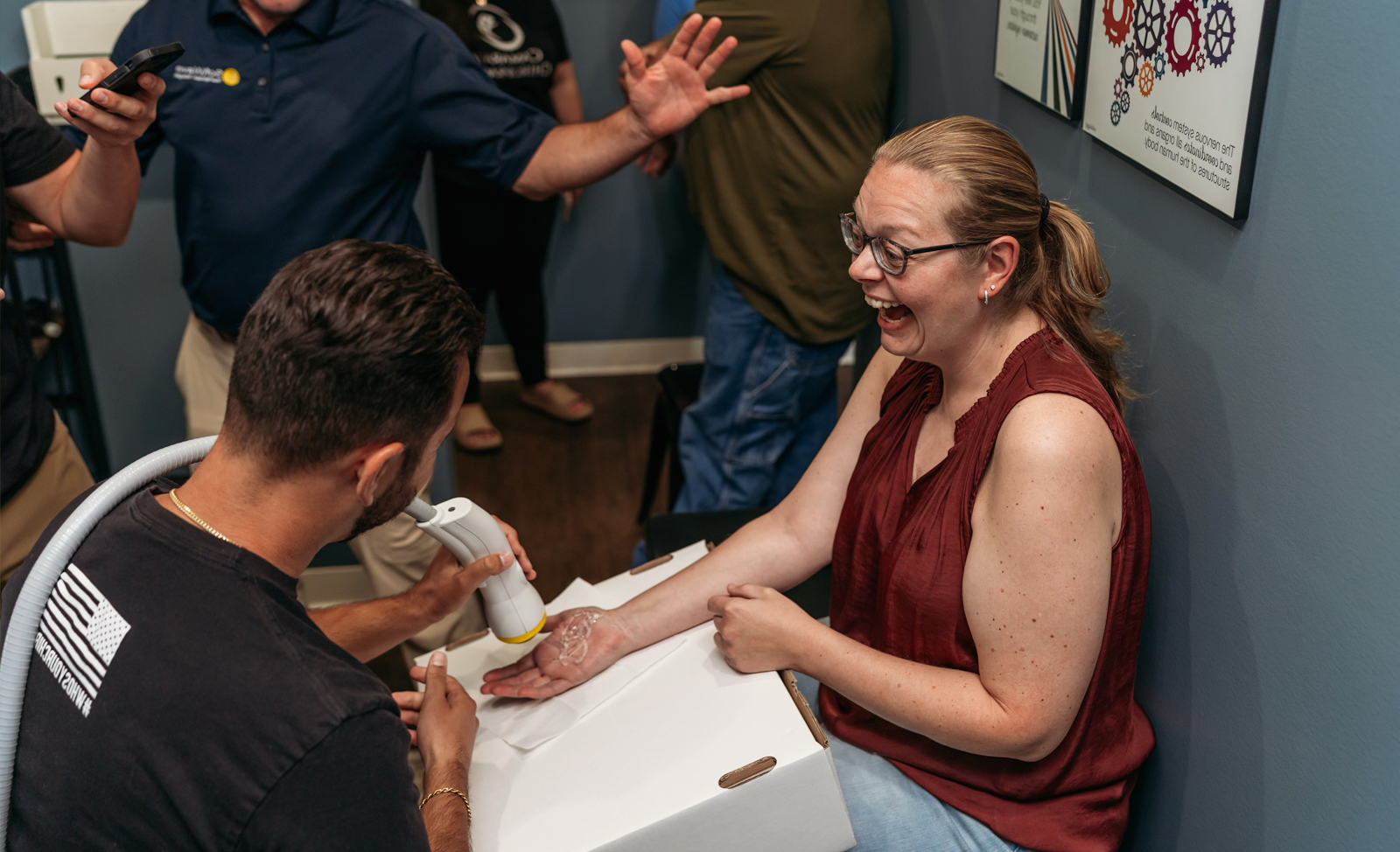 SoftWave TRT is a patented technology that triggers your body's natural healing process at the cellular level. This FDA-cleared and clinically proven method has been recognized nationally and internationally for its high success rate. It uses advanced shock wave technology to stimulate, activate, and recruit resident stem cells, modulate inflammation, increase blood supply, and regenerate tissue. The result? Reduced acute and chronic pain and a significant improvement in your quality of life.
A Solution for a Wide Range of Health Issues
Whether you're dealing with back pain, knee pain, arthritis, sciatica, or sports injuries, SoftWave TRT can provide relief. This non-surgical, drug-free treatment targets both superficial and deep tissue, offering a comprehensive solution for a wide range of health issues. With 10-minute treatment times and long-lasting effects, SoftWave TRT is a convenient and effective choice for those seeking a natural path to recovery.
Real People, Real Results
Our patients' testimonials speak volumes about the effectiveness of our services. From significant improvements in back issues to transformative experiences with our top-of-the-line technology, our patients have found real help at Camarata Chiropractic. Our friendly and knowledgeable staff, led by Dr. Sam, is dedicated to making your life better through our services.
Start Your Journey to Natural Recovery Today
Ready to let the healing begin? Book your one-time consultation today for just $49. Call us at (585) 617-4145 or request an appointment online. With Camarata Chiropractic, you're not just a patient – you're family. Trust us to guide you on your journey to natural recovery and experience the difference that SoftWave TRT can make in your life.